About PRM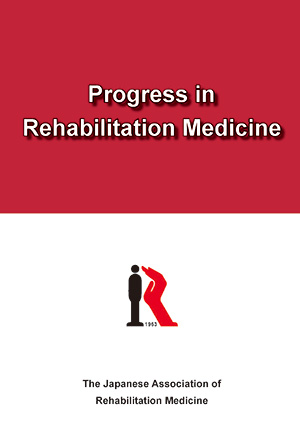 Progress in Rehabilitation Medicine is taking a lead in presenting important basic and clinical rehabilitation medicine research from across Asia to its global audience. Articles in the journal span local, regional, and global scales and underline the importance of cultural, social, and economic norms on the practice and outcomes of rehabilitation medicine.
Progress in Rehabilitation Medicine receives revenue from the annual budget of the Japanese Association of Rehabilitation Medicine to cover the costs of journal production, web hosting, editing, and online publication.
There is no commercial advertising, and there are no article processing charges. However, the article processing charge is subject to change without prior notice.
Progress in Rehabilitation Medicine
Online ISSN : 2432-1354
ISSN-L : 2432-1354
Publisher
Japanese Association of Rehabilitation Medicine (JARM)
1-18-12, Uchikanda, Chiyoda-ku, Tokyo, 101-0047
Phone: +81-3-5280-9700
E-mail: p-r-m@jarm.or.jp